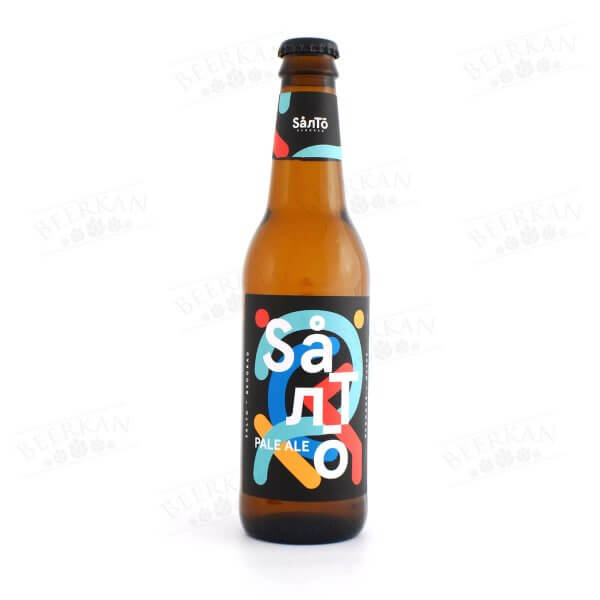 Salto – Pale Ale
290,00 RSD
Manufacturer: Salto
Country of origin: Serbia
Style: India Pale Ale
Alcohol: 5.7%
Extract: –
Bitter: 35 IBU
Color: 8 EBC
Volume: 0.33l
Opis
Svi stilovi piva
Dodatne informacije
Recenzije (0)
Opis
Salto Pale Ale is a non-filtered, unpasteurized golden-yellow eagle with lots of aromatic hops. It is distinguished by the balance of tropical notes of hops (such as grapefruit, mandarin, called) and soft, pleasant bitterness. Salto Pale Ale is inspired by the American IPA style (India Pale Ale), has a pronounced strong hop flavor, but has less alcohol content and less bitterness than a classic IPA beer. The result is a smooth, balanced, refreshing beer of full flavor.
Anglo-American Ales
Altbier
Amber Ale
American Pale Ale
American Strong Ale
Barley Wine
Bitter
Brown Ale
Cream Ale
English Pale Ale
English Strong Ale
Golden Ale/Blond Ale
Imperial IPA
India Pale Ale (IPA)
Irish Ale
Kölsch
Mild Ale
Old Ale
Premium Bitter/ESB
Scotch Ale
Scottish Ale
Session IPA
Lagers
Amber Lager/Vienna
California Common
Czech Pilsner (Světlý)
Doppelbock
Dortmunder/Helles
Dunkel/Tmavý
Dunkler Bock
Eisbock
Heller Bock
Imperial Pils/Strong Pale Lager
India Style Lager
Malt Liquor
Oktoberfest/Märzen
Pale Lager
Pilsener
Polotmavý
Premium Lager
Radler/Shandy
Schwarzbier
Zwickel/Keller/Landbier
Wheat Beer
Wheat Beer
Dunkelweizen
German Hefeweizen
German Kristallweizen
Grodziskie/Gose/Lichtenhainer
Weizenbock
Wheat Ale
Witbier
Belgian-Style Ales
Abbey Dubbel
Abbey Tripel
Abt/Quadrupel
Belgian Ale
Belgian Strong Ale
Bière de Garde
Saison
Stout and Porter
Baltic Porter
Black IPA
Dry Stout
Foreign Stout
Imperial Porter
Imperial Stout
Porter
Stout
Sweet Stout
Sour Beer
Berliner Weisse
Lambic Style - Faro
Lambic Style - Fruit
Lambic Style - Gueuze
Lambic Style - Unblended
Sour Red/Brown
Sour/Wild Ale
Dodatne informacije
| | |
| --- | --- |
| Težina | 0.5 kg |
| Proizvođač | Salto |
---
Samo prijavljeni korisnici koji su kupili ovaj proizvod mogu ostaviti komentar.